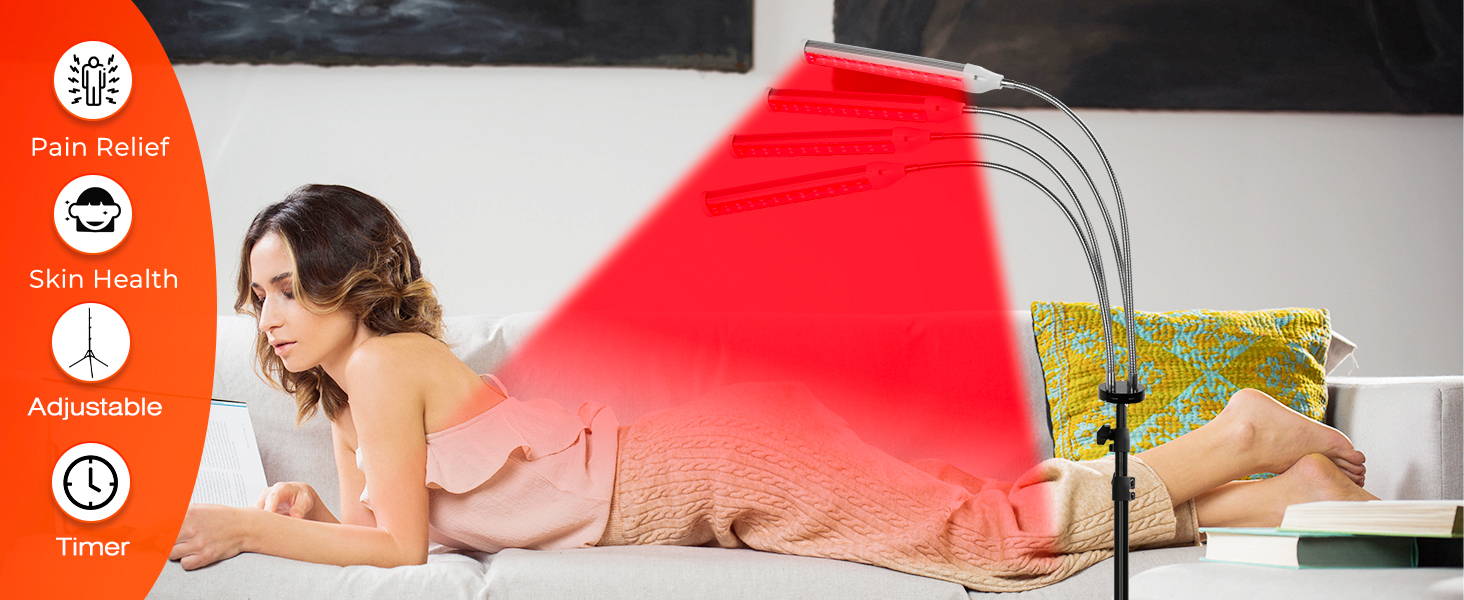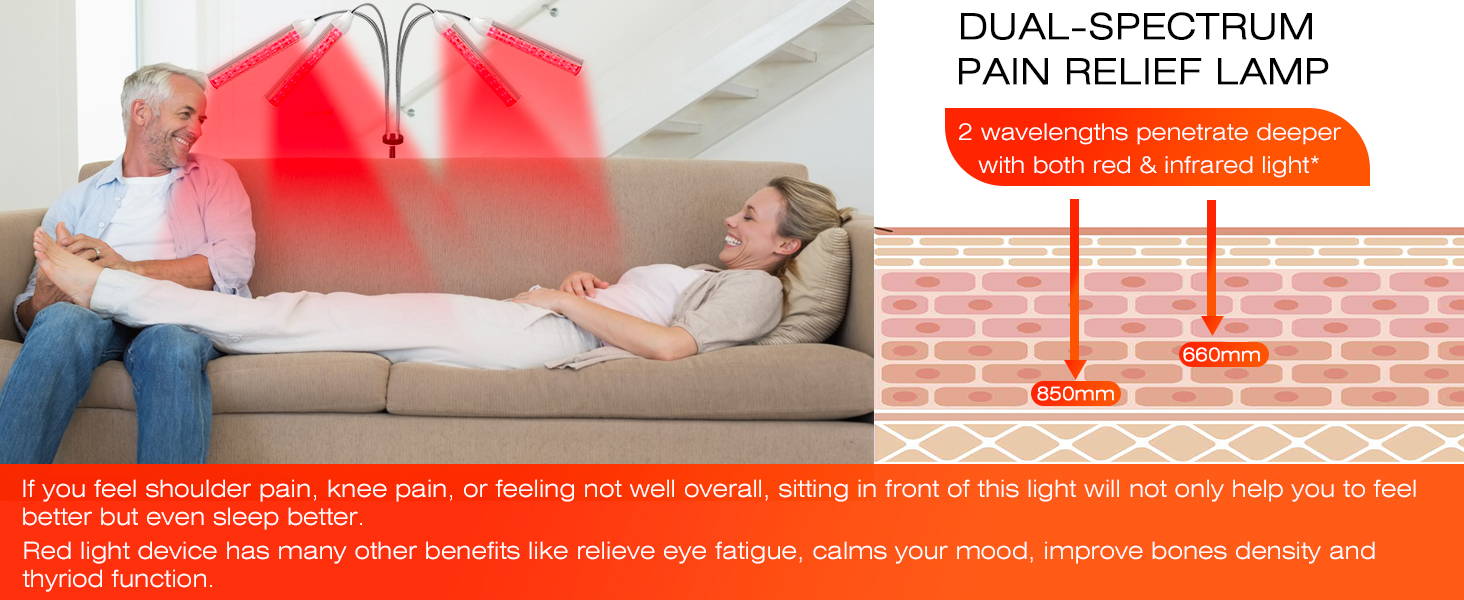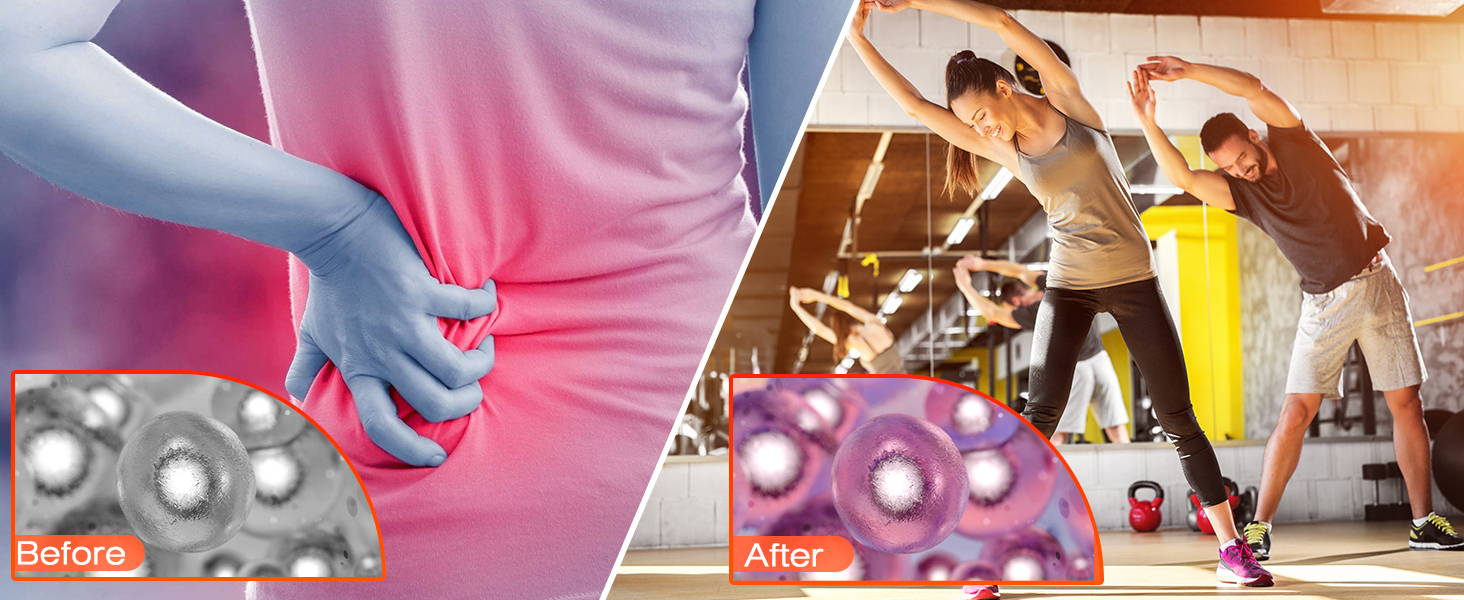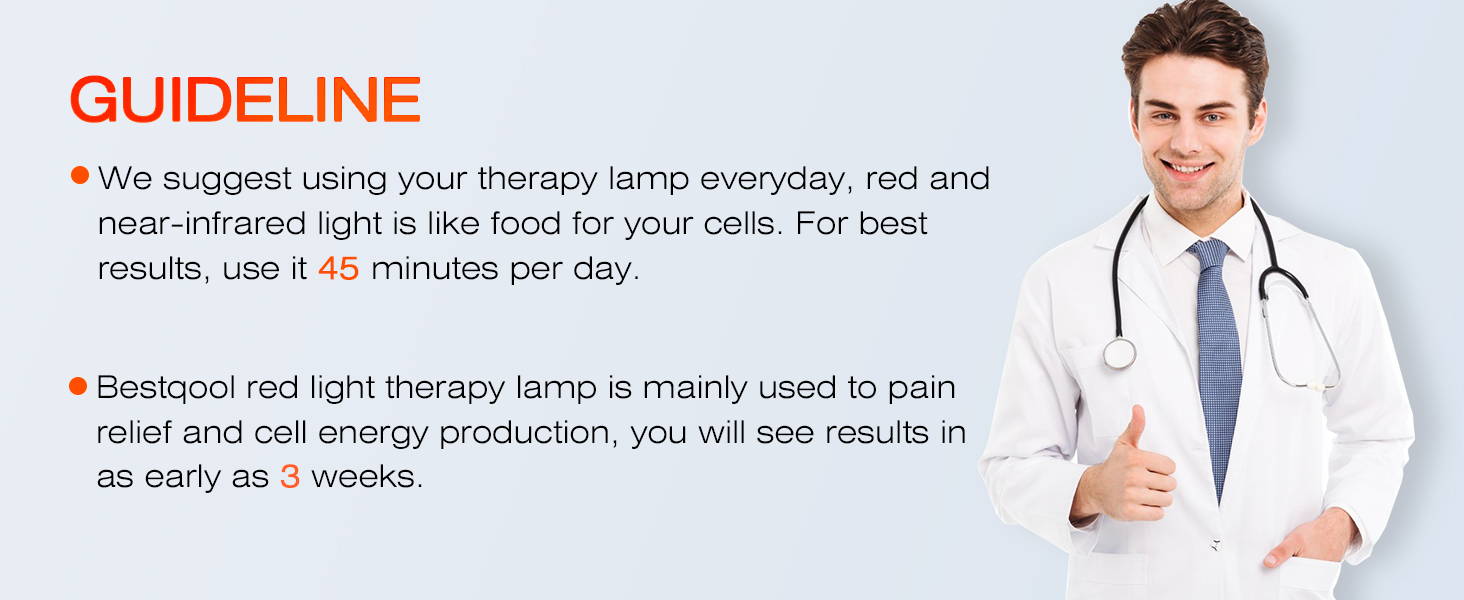 Q: How quickly does a red light therapy device work?
A: The good news is that red light therapy does start helping your body from the very first session, but continued therapy helps achieve more lasting results. You may feel minor results immediately, but the best results are achieved over 1-2 months.
Q: How does red light therapy reduce inflammation?
A: Red light therapy alleviates chronic inflammation by increasing blood flow to the damaged tissues, and it's been found in numerous clinical trials to increase the body's antioxidant defenses.
Q: Can both 660nm and 850nm be used at the same time or separately?
A: Our lamp can use both lights together or separately. Red Light Therapy uses the most researched wavelengths 660nm and 850nm to work by acting on the "power plant" in your body's cells called mitochondria. With more energy, other cells can do their work most efficiently.
Q: How often should I do red light therapy?
A: Many patients wonder how often they should use a red light therapy. Some people require frequent sessions, while others can get by with a therapeuticnow and then. Most get good results with a 15-minute session, 3-5 times each week for several months.
Q: Can I overdo red and near infrared light therapy?
A: Red light therapy is generally considered safe, and there are no set rules on how much light to use. Too much light may decrease the therapeutic results, but too little might not work as well.