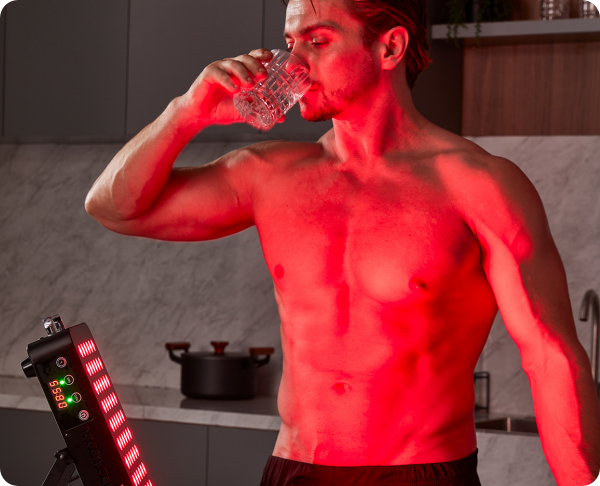 Our event aims at manufacturing better and more suitable red light therapy products.
With our event, you can share your experience using red light therapy products, how you benefit from red light therapy on any social media.
These experiences will definitely help us continue to develop more high quality and more suitable red light therapy products in the future, and better improve people's lives. Not only that, but your experience is even more precious to beginners. The content you share can let them know more about red light therapy, and treat physical diseases with safe and non-invasive therapy red light.
Free Sample
Simply fill out the form to join in our product testing programme, and then select a free sample to test! You can keep the sample after you finish the test!
At Least $30 rewards
Participate in our TikTok event and share your priceless experience for a chance to win at least US$30 in rewards, including an Amazon gift card, iPhone, iPad, and iWatch.
BQ40
4 head red light therapy
Redot S
red light torch
BQ60
cold sore device
iphone
iwatch
$30 discount code
ipad
Amazon gift card
Collapsible content
What's the difference between Product Testing and Tiktok Event?

In Product testing you need to submit a plan for sharing your experience after testing and using our products. It will takes 3 working days to assess, after passing the assessment, we will send you the purchase link, you need to buy one from our Amazon store. Don't worry about the money, we will refund you back 14 days after you finish the purchase.
TikTok event requires you to own our products before participation, no approval is required, you can join as long as you purchase it.
Can I participate in two events at the same time?

No, you can initiate a new event only after the event you participated in previously has been concluded and reviewed by our team. (You may be disqualified if you are found to be participating in both events at the same time.)
Can I test all Bestqool's products in Product Testing event?

You can choose from the products we provide. Product testing events are temporarily not open to all products. After submitting the application and passing, you will get a free sample.
When will I get the rewards after participating in Tiktok event?

The reward will be given to you within 7 working days after our evaluation and confirmation.
Can I use one order number to paticipate in two event?

No, one order number can only paticipate in one event.
How many times can I participate?

One person can participate in TikTok event once; while you are allowed to apply for another product test after you finish the previous test.